Around Town Written by -Staff
75  students received their diplomas last Friday at Lansing High School's 66th Annual Commencement.  High School Principal Colleen Ledley said 45% of the class earned Regents diplomas with advanced designation.  8 students earned a technical endorsement through their work at TST BOCES in addition to their high school diplomas.  Six students have jobs lined up, and two are entering the military this summer. 
29 classmates are enrolled in two year colleges, and 38 will attend four year colleges.  64 seniors earned 557 college-now credits, averaging 8.7 college credits per student.  25 graduates took a total of 58 Advance Placement exams in ten subjects.  41 graduates were awarded over $29,000 in scholarships Friday evening.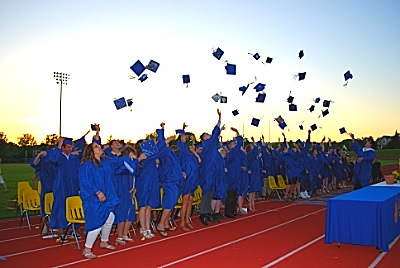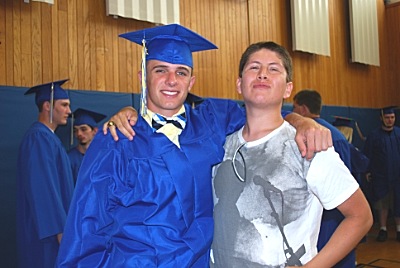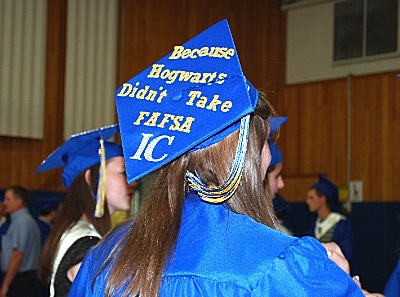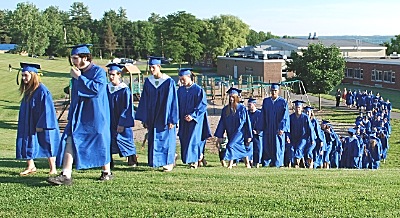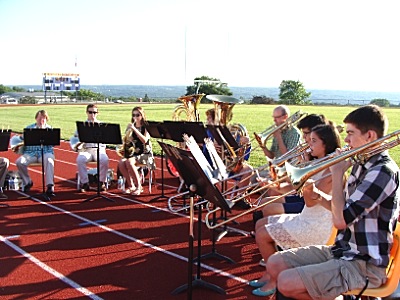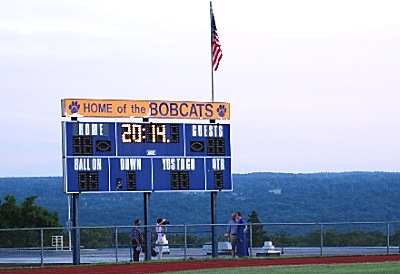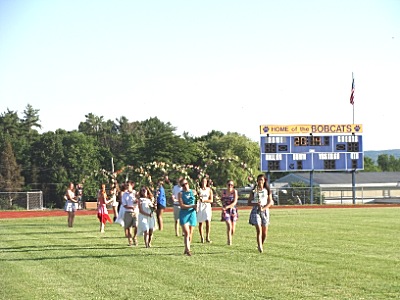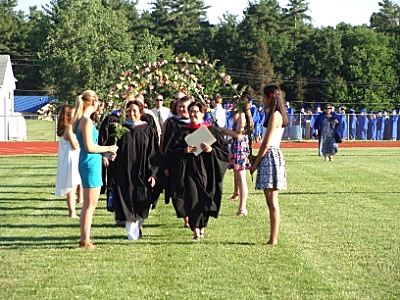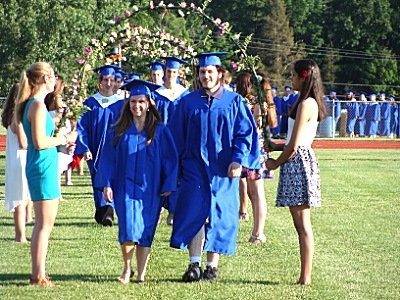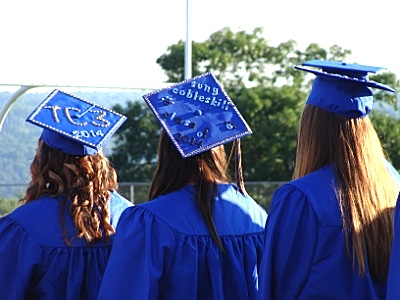 v10i25
Pet of the Week

Are you looking for an energetic medium-sized dog? Maybe you're looking for me! I'm Shep, the cutest little hound around. I love squeaky toys, running really fast in the play yard, and learning fun new tricks. My previous owners say I'm crate-trained, housebroken, and have already learned some basic manners. I had a rough start to life and need some understanding people to help me overcome some of my fears. I don't like other dogs and want to be the only pet in your home, but don't worry! I'm so playful and give so many cuddles you'll never run short. I find kids overwhelming and living with them in my previous home got pretty stressful, so I'd rather live with adults and maybe older teenagers in my forever home. Do I sound like a good match for your household? Come talk with the staff here and arrange to meet me!
Visit the
SPCA Web Page
v12i20
To Find Articles in Past Issues: A new issue of the Lansing Star comes out every Friday. Place the mouse cursor over a Friday on the calendar above and you will be shown a list of all the articles in that issue.