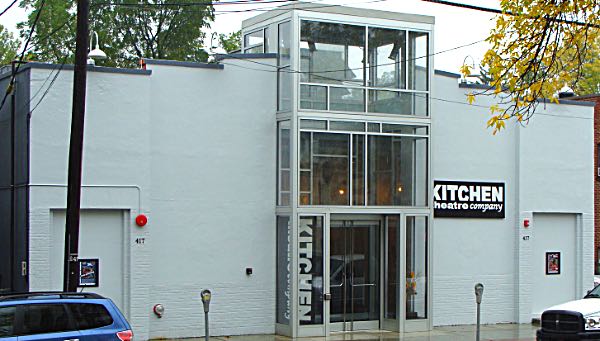 The Board of Directors of Ithaca's Kitchen Theatre Company has launched a $188,000 campaign to 'Burn the Mortgage' in honor of Artistic Director Rachel Lampert's retirement and her twenty years of visionary leadership.
James Morrisey, President of the Kitchen Theatre Company Board of Directors, explains, "Rachel Lampert has worked tirelessly to bring plays by women, artists of color, and new works to the region. She has broadened KTC's diversity on stage, back stage as well as in the audience. Under Rachel's guidance, KTC 's reputation has grown locally and nationally among playwrights, actors, directors, donors and grant making organizations. We want to 'Burn the Mortgage' so when Rachel steps down in June 2017, she will know the building is secure as the permanent home of Kitchen Theatre Company. When completed, the 'Burn the Mortgage' campaign will provide improved fiscal health for the theater, assuring the 'important conversations' continue with our new Artistic Director."
"It has been an exciting and fulfilling 20 years working with extremely talented colleagues and in such an active and supportive community of theater-goers and friends," says Lampert. "I am honored by this effort of the Board of Directors, and so grateful to everyone whose commitment and encouragement has resulted in transforming the Kitchen Theatre Company into a sustainable cultural center. Thank you to all the generous friends of the theater who have already joined this campaign. I look forward to KTC's next 20 years!"
A reception on January 30 thanked 'silent phase' friends for contributing over $125,000 in donations and pledges. The public phase of the 'Burn the Mortgage' campaign begins now. Kitchen Theatre Company aims to raise the additional $63,000 by reaching out to the greater Tompkins County community, KTC subscribers and enthusiasts, and theater artists who have enjoyed the last 20 seasons under Lampert's visionary leadership.
In addition, Linda and Stephen Pope generously offered to match the next $20,000 in donations to the Burn the Mortgage Campaign.
A party to mark the anticipated success of the Burn the Mortgage Campaign is planned for June 2017.
v13i6