Opinions Written by Dan Veaner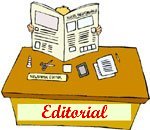 I hate technical or customer support that has been farmed to an outside, especially when it has been farmed out to a different country. The issue I am asking for support for is enough of a challenge without adding language and cultural differences. You know what I especially hate? So-called customer support people who do not listen to or read the question, then cheerfully answer in something only resembling English with boilerplate that would only solve the problem if you didn't have the problem.
I have had two horrendous customer support experiences recently in which 1) it was clear that the support personnel didn't actually read my emailed support request, 2) English was not the support person's first language, 3) boilerplate scripts were being used, rather than thoughtful analysis of my problems and actual solutions, and 4) the support people were arrogant about it (well, it was hard to tell in the last case, but in the several before, yeah they were arrogant). If I am the customer, it's probably not a great idea for the service provider to be arrogant.
Opinions Written by Board of Education of the Ithaca City School District

As members of the Board of Education of the Ithaca City School District (ICSD), we write to express our concerns, frustration and angst over the Governor's proposed budget. Four items are of particular concern to our District and taxpayers: The Gap Elimination Adjustment(GEA), Foundation Aid, the Property Tax Cap and Pre-K funding.
Since 2010, as a result of the Gap Elimination Adjustment, New York State has withheld almost 21 million dollars in promised school aid from the Ithaca City School District. Unfortunately, the governor's proposed budget continues this destructive policy by withholding another 1.15 million dollars in school aid from ICSD for 2016-17. In addition, in allocating foundation aid to upstate school districts, which is intended to support general operating expenses, the ICSD is projected to get zero - NO -additional funding this year.