Opinions Written by Dan Veaner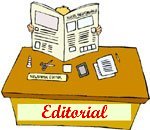 I attended part of the 'form based code' planning meeting last week, but I left early. I found it too depressing, because it seems to me that nothing like that will happen in Lansing in the foreseeable future. The presentation was a bit academic, which means I am not sure I really understood what they were talking about until the end when people began discussing it. But it turns out that it means the people of a community actually come up with design specifications for very specific parts of their town and require developers to use them.
That is exactly as I have always envisioned a Lansing Town Center coming about. The town owns a beautiful expanse of blank canvas, about 150 acres of land, on which we can paint anything we want. That presents a unique opportunity to not only protect the town by providing a place where denser development can take place, but also to make it cohesive and beautiful. By actually planning the town can increase the tax base, control where the bulk of development does or doesn't happen, protect farmlands, the lakefront and other areas of the town that we love the way they are, and -- cherry on top -- make the new parts attractive.