Opinions Written by Dan Veaner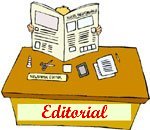 When we moved to our house in Lansing I told my wife we lived in 'deep country'. Coming from a farming family she scoffed at me and told me you're not in deep country if you can get cable TV. But I am a city boy... well, a suburb boy, at least... and to me this was deep country. It was rural. It was pastoral. And then one day I opened the door and took a deep breath and it smelled like... manure. Really strong manure.
I figured the farms were here long before I moved in, and I chose to live in deep country, so the effluvia was just something I would live with. If I didn't want to smell it I could have moved into a city. It's not like I didn't know there were farms here before I made the offer on our house. Besides, when I went back inside I didn't really smell it.