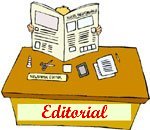 I've been thinking about safe driving lately, and how age impacts our attitude toward it.  I used to be quick to lift a certain finger if one was proffered to me, and fast used to be a better thing than it is now.  Not that slow feels great now... it's just that I don't care as much about fast any more, most of the time.  Or whether someone passes me.
I think the advice that our parents and riving teachers gave us is partly at fault: "Drive defensively.  Drive as if everyone else is stupid or crazy."  In other words, be instantly judgmental and react accordingly without thinking.  I don't think we distinguish between defensive and offensive in this context.

As you drive around Finger Lakes – Lake Ontario region on these beautiful summer days, you will see an abundance of quality food grown right before your eyes.
From the vineyards around our lakes, to the wheat fields awaiting harvest, to the potato fields in our region's rich muck soil, to our dairy farms and fruit apple orchards, agriculture is unquestionably the backbone of our economy.