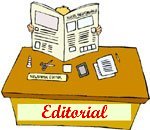 Most of this year's elections are uncontested for Lansing voters.  The only Town election was to have been between Andra Benson (R) and Katrina Binkewicz (D) for Town Council until Benson dropped out of the race a few weeks ago.  Lansing's State incumbents, Barbara Lifton (D) in the Assembly and Mike Nozzolio (R) in the Senate, are both running unopposed, as is State Supreme Court Justice candidate Kevin Dowd (R).
The local race that is attracting local attention this year is for U.S. Congress.  Nate Shinagawa (D) is challenging Congressman Tom Reed (R) for his seat in the 23rd District.  There is more to this election than usual this year for Lansing voters, because Lansing finds itself in a new congressional district.
New York State went from 29 to 27 congressional districts this year.  When the State government failed to agree on a new district map, a panel of federal judges took on the task in March.  For Lansing the result is joining Ithaca and the rest of Tompkins County in the same district.  Lansing was the southern-most community in the old 24th Congressional District, with Congressman Richard Hanna currently serving.  Ithaca was in the old 22nd District in a bizarre district map that paired it with localities from Binghamton to Poughkeepsie.  Tompkins County has been reunited in the new 23rd District, which is more or less the former 29th.
Are you confused yet?
Reed, who had been Mayor of Corning, was elected to the 29th District to fill out part of a term, then reelected to a full two year term in 2011.  That District has largely been renamed the 23rd Congressional District with Tompkins County and some other localities added to it.  The new communities make the district more liberal that it was.  In the 2008 Presidential vote Obama had 48% of the 29th District to McCain's 51%.  In the new 23rd District it would have been 49% for Obama and 48% for McCain.
Shinagawa is a Tompkins County Legislator who is challenging Reed for his seat.  According to a poll released by Shinagawa's camp this week the candidates are within five points of each other with Reed currently attracting 45% of voters and Shinagawa more than 40%.  This means Lansing votes will be important in the Congressional election this year.  Because of the Electoral College system Lansing votes will be more important in the Congressional race than in the also close Presidential race.
In some ways the campaigns have followed the usual template.  The challenger wants more debates because it gives him more visibility.  The incumbent wants fewer, because debates give challengers more visibility.  The challenger doesn't have a record in office, so he attacks the incumbent's.  The incumbent does have a record he can tout to the electorate.  Reed did agree to debate Shinagawa on WETM –TV,  and two other debates in Chautauqua County.  Yesterday morning a fourth was broadcast on WHCU with Morning Newswatch host Lee Rayburn and veteran News Director Geoff Dunn moderating.
This campaign gets interesting, perhaps because of the redistricting.  The vote will define the nature of the new district.  And it could make a difference to Lansing because of the schools, sewer and town center projects that could potentially benefit from federal dollars if our congressman is responsive and proactive in the town's behalf.
That is why I was anxious to interview both candidates.  As always with political interviews I asked the same questions of both candidates.  That doesn't necessarily make for a sexy interview, but it gives readers a chance to compare apples to apples, to match their own beliefs to those of the candidates on a variety of topics.
I came up with ten questions for the candidates, mainly on issues that have local impact.  I prefer to stay with issues and avoid politics as much as possible in these interviews.  My theory is that gives us a better chance of understanding what the candidates will actually do for us if elected.  I thought in terms of what the folks at Linda's Diner might want to know if they haven't already decided on who to vote for.  Both candidates were gracious to agree to be interviewed, Shinagawa at his campaign headquarters in Ithaca and Reed on the phone.  Both interviews are in this week's issue of the Star, and will be available via a prominent link on the front page through the election on November 6th.
So I'm not going to tell you who I thnk you should vote for.  But I hope you will read both interviews and that they will help you to decide for yourself.
v8i41
elections2012