Tompkins Girls Hockey Association (TGHA) was hosted the New York State Amateur Hockey Association Central Sectional Tournaments this past weekend, February 18th and 19th at The Rink in Lansing NY.
Teams competed in both Tier II and Tier III, over 3 age divisions – girls 14U and 19U in Tier II and youth 16U in Tier III. Tompkins and Skaneateles played each other in the 14U division, Finger Lakes and Onondaga played in the 16U division and Skaneateles, CNY, Lysander and Tompkins played in the 19U division.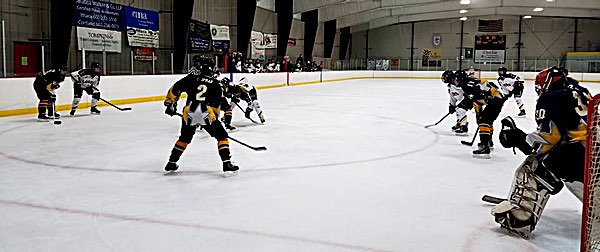 After two full days of play on Saturday and Sunday, the Central Section champions were the Skaneateles Lakers in both the 14U and 19U divisions, and the Onondaga Thunder in 16U. These teams will go on to compete in the New York State Amateur Hockey Association State Tournament in Amherst NY on March 3rd-5th. CNY also won a bid to States as the second place team in 19U.
Tournament Directors Jason Brennan and Jr Reynolds Jr. organized an excellent weekend of play. NYSAHA Central Section President Gary LeBrun further adding everything went "smooth as silk."
v13i9