Thirty-three students at Lansing High School participated in the 65th annual American Mathematics Contest 12, and/or the 14th annual American Mathematics Contest 10. The contests were held on Tuesday, February 4, 2014. The students competed for local, regional and national student and school awards.
The contest, which covers high school mathematics, is given in participating schools. Its purpose is to spur interest in mathematics and develop talent through the excitement of friendly competition at problem solving in a timed format without the use of a calculator. In 2013 over 220,000 students from 4200 schools participated in the AMC 10 & AMC 12 contests.
Top scorers at Lansing in 2014 included Meeta Shrivastava, a junior, for school winner at the AMC 12 level.  Matthew Robinson took second place and Ronan Corgel earned third place for LHS students.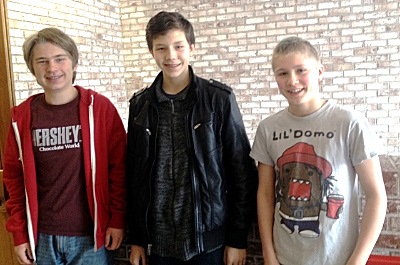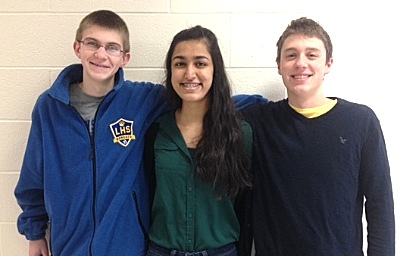 AMC 10 winner was sophomore Arthur Campello.  In second place on the AMC 10 was Michael Bashta and freshman Jed Dewey claimed third place.  Participating students are nominated by their math teachers.
According to Prof. Steven Dunbar, who serves as Director of the American Mathematics Competitions, the AMC 12 (first offered in 1950), and the AMC 10 (first offered in 2000), are part of a series of contests sponsored each year by The Mathematical Association of America, through their program, the American Mathematics Competitions. The AMC offers the only math competition series in the country leading to the United States of America Mathematical Olympiad (USAMO) and the Mathematical Olympiad Summer Program (MOSP). From this group of students, the AMC sends the highly competitive USA Team to the prestigious annual International Mathematical Olympiad.
v10i9