By

Marcia E. Lynch

News

Print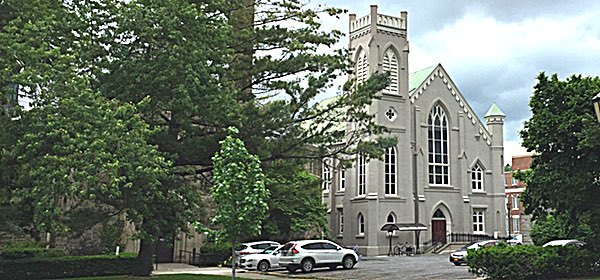 At its sixth and final meeting, and after a third required public hearing, Tompkins County's Shared Services Panel has formally adopted the County's final Shared Services Plan.
All nine municipal representatives present voted to approve the Plan. In a summary document to be submitted to New York State, County Administrator Joe Mareane projects annual net savings to be achieved by the plan at $145,975 in 2018; $281,037 in 2019; and $218,918 in 2020 and beyond.
The final plan, revised only slightly from a draft plan recommended by the panel in July, includes six key elements:
Creation of a Tompkins County Council of Governments Training Academy as a vehicle to provide affordable, high quality training to all local governments within the County.
Creation and maintenance of a Service Modernization Plan by the County for use by all municipalities, to facilitate through software automation of a number of routine paper-intensive tasks currently done by hand.
Creation and management of a purchasing pool to facilitate lowest-cost acquisition of contemporary financial software for municipalities that desire it.
Acquisition and operation by Tompkins County of a countywide mass notification system available to all municipalities in the County.
Creation and management of a purchasing pool to facilitate conversion of street lights to high-efficiency LED fixtures for municipalities interested.
Expansion of the Greater Tompkins County Municipal Health Insurance Consortium by two additional members—including the Town of Newfield— in 2018, sustaining substantial recurring savings to all members. (The final plan specifically notes minimum cost savings for Newfield of $34,875 in 2018 in health benefit costs from participating in the Consortium.)
The report also anticipates the Panel's exploration of several other potential shared service initiatives that may result in future savings. As suggested by the Tompkins County Legislature, the Final Plan also adds the Law Enforcement Shared Services Study, involving the County, the City of Ithaca, and Villages of Cayuga Heights, Dryden, and Groton, as an intermunicipal initiative currently underway.
The Plan may be reviewed online at the
Shared Services Initiative website
.
Only one speaker addressed the Panel at the public hearing preceding the vote: Camille Doucet, of Danby, who commented on an issue unrelated to the Shared Services Report, expressing concern about the nature of Ithaca Police Department recruitment transit advertising appearing locally.
As the process concluded, Administrator Mareane expressed his deep appreciation to members of the Shared Services Panel for their commitment and hard work. "I can't express enough the commitment you have made to make this happen," he said.
Under New York State's County-wide Shared Services Property Tax Savings Plan Law, the Plan must be submitted to New York State by September 15th.
v13i35