Created: Thursday, July 21, 2005
Last Updated: Friday, August 05, 2005
| Thursday, July 21, 2005 |
By Dan Veaner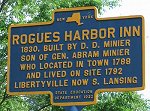 Owner Eileen Stout collects pictures that people bring her of the Rogue's Harbor Inn's history.  She has kindly allowed us to share some of them with you.  You can see others on the walls of the entryway and in a scrap book when you visit the inn.
Was the inn built in 1830, 1820, 1840... sources disagree, but 1830 is generally accepted and used to calculate this year as the 175th anniversary of the inn.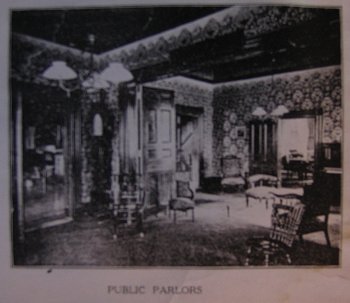 The public parlors are now the restaurant. The inn had gas light before converted to electricity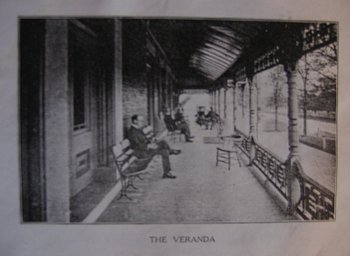 The veranda is now a popular eating spot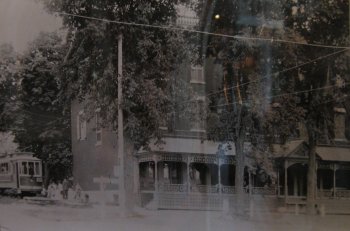 An electric trolley went from Ithaca to Lansing, with a stop at the inn. Passenges switched to a train at the crossroads for the remaining trip to Auburn.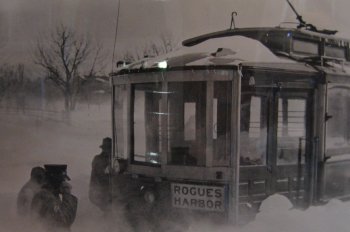 The snow is ageless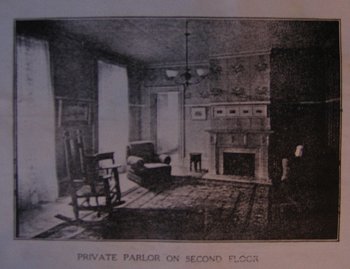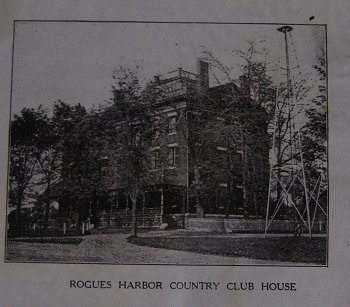 At one time, probably around the turn of the 20th century, the inn became a country club, a destinations where tourists could motor to. J. V. McIntyre was the proprietor at the time.