An a reception with photographer Martin R. Miller highlighted an exhibition of his landscapes Tuesday at the Lansing Community Library.  The show, 'Why Go Out?', seeks to answer that question with a series of stunning photos of the Finger Lakes, New York City, Viet Nam and Thailand, among other locations.  Miller says that is what pulls him away from the addictive lure of the computer.
"Photography gets me away from the computer and that distraction," Miller says.  "Being outside is, to me, much more calming, much more peaceful.  Even if it is in New York City or a busy urban scene I still feel like there is a singular focus and I can isolate what I want to see.  That's what the camera does for me."

Congressman Tom Reed's bill to care for families in need across the country and encourage charitable giving passed the House Thursday in a strong bipartisan vote of 277-130. Reed's 'America Gives More Act' combines five bipartisan bills that originated in the Ways and Means Committee to promote charitable giving through the tax code. The overwhelming bipartisan vote sends a strong message to the Senate that the chamber should join the House and pass the charitable giving package.
"Thousands of individuals and charitable organizations across the country do great work day in and day out to make our communities better," Reed said. "We have an opportunity with these initiatives to make their important jobs a little bit easier, care for Americans in need and really have a positive impact as we invest in the communities we live and work in."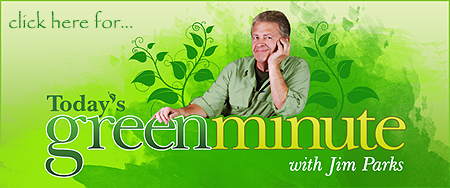 Jim Parks is most widely known as the veteran host of HGTV's remodeling show, "New Spaces," which has been enjoyed by television audiences for over nine years. 
Today's Green Minute
was born as Jim was doing research for a magazine series. He discovered the wealth of innovation being generated in the green world and set out to write a weekly newspaper column. An audio podcast version soon followed, and now video.  One of the things The Lansing Star is proud of is that we are a green, electronic newspaper.  You don't even have to recycle the Star.  This feature offers more on how to make your world greener.  Every few weeks a new episode will be added so check back often.