This year has been full of popular programs and new initiatives for the Lansing Community Library (LCL).  As patron numbers continue to rise, so does the buzz in the community about the wonderful opportunities and resources that exist at LCL.
The library recently launched it's first-ever logo contest.  The winning design, which will be featured on LCL newsletters, its website, and T-shirts, will be selected by the trustees and announced at the upcoming annual meeting April 28th.  Nearly 40 children and adults participated, submitting designs on the cover of blank books that depict what comes to their minds when they think of our local library.
"We were inspired by each and every entry and impressed by the creativity and insightfulness of the designs," said Trustee Ami Stallone. "We want to thank the participants and encourage everyone to stop by the library and see all of the entries." 
They will remain on display through the library's annual meeting and also can be seen online at the library's Facebook page.  Susie Gutenberger, LCL manager, encourages all residents to 'like' the Lansing Community Library on Facebook as this way the library engages the community and informs residents of upcoming events and library updates.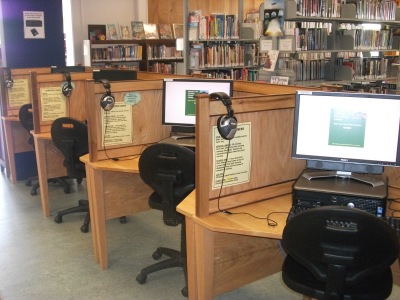 The Lansing Community Library will host its annual meeting, open to the public, on Monday, April 28th at 7pm.  There will be a guest speaker and refreshments. The logo contest winner will be announced, and the 2015 budget presented.  In addition, candidates seeking open positions on the board of trustees will be introduced and this past year's achievements will be highlighted.  The 2014 trustee election and tax levy vote will take place the next day, Tuesday, April 29th from 10am-9pm at the library.
Library Fast Facts:
Operations
LCL is open 45 hours a week, the most flexible library in the Finger Lakes Library System (FLLS).
LCL experiences over 30,000 visits a year.  That averages over 80 people a day.
It is publically and privately funded.  About 82% of the library's budget comes from community      taxes, 15% from state and county funding, and 3% from grants and donations.
Over 3,500 Lansing residents have library cards. 219 residents voted in the last budget vote. Voting is one of the easiest ways a patron can support the library.
The next vote is April 29, 2014.
Collection
In 2013, the LCL collection totaled 36,052 items including books, electronic materials, databases, magazines and audio holdings.
In addition to its on-site collection of books, DVDs, and CDs, LCL is a gateway to the entire FLLS, a collection of 32 member libraries.
Patrons use its resources for leisure as well as job searches, college prep, research, educational aids, and homework.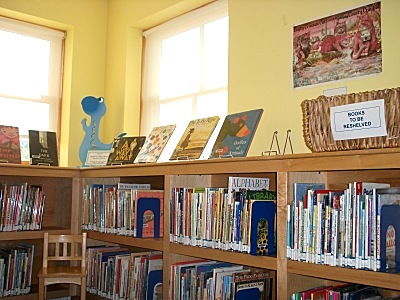 Technology
LCL offers free Internet access on four computers.
Wi-Fi service extends free Internet access to patrons' laptops and handheld devices.
LCL provides access to the entire FLLS digital collection, and sponsors an on-site tech person dedicated to helping patrons with their electronic devices.
You can borrow one of its three Nooks free of charge.
New in 2013, LCL added two loaner laptops for more flexible patron use.
Friends of LCL
LCL has more than 300 Friends. If you volunteer, donate time, or make a financial contribution, you're a Friend of the library.
In 2013, the Friends of LCL sponsored 191 programs, all free and open to the public.
The library's volunteers make day-to-day operations possible. Over 30 volunteers average 60 hours per week taking care of the collection and our patrons.
The Friends also make significant contributions to the library through various fundraising efforts.  This money has helped the library expand its resources and improve its facilities in ways that could not be afforded in the library's fixed budget.
Additionally, Summer Reading Program participation increased by 20% last year.  Last Fall, a second preschool/toddler story time was added to meet the demands of this popular weekly program.  The Library Board of Trustees also announced that the library now has a fully funded Endowment thanks to many generous supporters in the community.  Annual proceeds of this fund will supplement current sources of income, making new technologies, collection enhancements, and structural repairs an affordable reality for the library.
---
Photos by Emily Franco
v10i14