Around Town Written by -Staff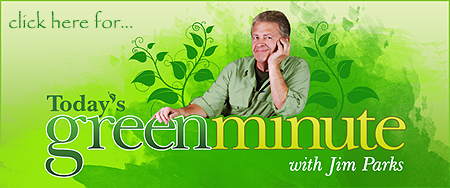 Jim Parks is most widely known as the veteran host of HGTV's remodeling show, "New Spaces," which has been enjoyed by television audiences for over nine years.
Today's Green Minute
was born as Jim was doing research for a magazine series. He discovered the wealth of innovation being generated in the green world and set out to write a weekly newspaper column. An audio podcast version soon followed, and now video. One of the things The Lansing Star is proud of is that we are a green, electronic newspaper. You don't even have to recycle the Star. This feature offers more on how to make your world greener. Every few weeks a new episode will be added so check back often.
Pet of the Week

Are you looking for an energetic medium-sized dog? Maybe you're looking for me! I'm Shep, the cutest little hound around. I love squeaky toys, running really fast in the play yard, and learning fun new tricks. My previous owners say I'm crate-trained, housebroken, and have already learned some basic manners. I had a rough start to life and need some understanding people to help me overcome some of my fears. I don't like other dogs and want to be the only pet in your home, but don't worry! I'm so playful and give so many cuddles you'll never run short. I find kids overwhelming and living with them in my previous home got pretty stressful, so I'd rather live with adults and maybe older teenagers in my forever home. Do I sound like a good match for your household? Come talk with the staff here and arrange to meet me!
Visit the
SPCA Web Page
v12i20
To Find Articles in Past Issues: A new issue of the Lansing Star comes out every Friday. Place the mouse cursor over a Friday on the calendar above and you will be shown a list of all the articles in that issue.