Around Town Written by -Staff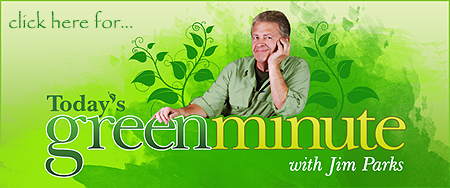 Jim Parks is most widely known as the veteran host of HGTV's remodeling show, "New Spaces," which has been enjoyed by television audiences for over nine years.
Today's Green Minute
was born as Jim was doing research for a magazine series. He discovered the wealth of innovation being generated in the green world and set out to write a weekly newspaper column. An audio podcast version soon followed, and now video. One of the things The Lansing Star is proud of is that we are a green, electronic newspaper. You don't even have to recycle the Star. This feature offers more on how to make your world greener. Every few weeks a new episode will be added so check back often.
Pet of the Week

Lucy is here at the SPCA only because her owner is terminally ill and can no longer care for this loving, sweet cat. Lucy had belated surgery as a youngster for her inverted eyelids, which is the cause of her vision difficulties: limited, but she gets around independently and can follow wand toys if you want to encourage her to play. There have been no medical issues since then. She loves people, and is affectionate and sweet. She prefers a home with no other cats - or one or two at most. Lucy likes to sleep/hide under her blankets! She can be a little shy at first, but warms up very quickly and is super affectionate. She loves attention and is full of purrs and head butts when happy. Spread a little love around YOUR home, not to mention on Lucy!
Visit the
SPCA Web Page
v12i23
To Find Articles in Past Issues: A new issue of the Lansing Star comes out every Friday. Place the mouse cursor over a Friday on the calendar above and you will be shown a list of all the articles in that issue.