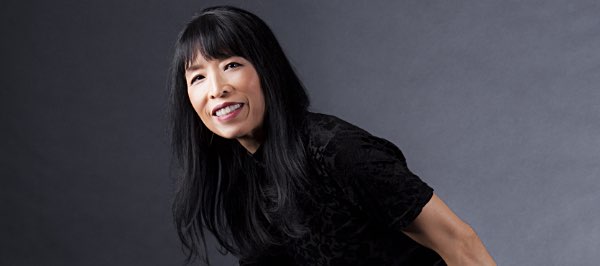 The Cornell Department of Music welcomes pianist Gloria Cheng to Barnes Hall at 8:00 pm on Friday, October 12 for a performance of her new project 'Garlands for Steven Stucky'. Cheng has dedicated much of her performing and recording career to exploring meaningful connections and collaborations with composers, and her collaborations with the late Cornell composition professor Stucky resulted in a Grammy Award for Best Instrumental Soloist Performance.
The new project features 32 miniatures written in honor of Stucky by a wide range of his composer friends and students, including Esa-Pekka Salonen, Gabriela Lena Frank, Christopher Rouse, Julia Adolphe, and many Cornell alumni. In addition to the concert performance, the evening also serves as a CD release event for the project.
Throughout Cheng's career, she has premiered numerous works written for her by composers including John Adams, Pierre Boulez, John Harbison, Terry Riley, John Williams, and more. A faculty member at the UCLA Herb Alpert School of Music, Cheng is also a frequent guest with the Los Angeles Philharmonic and has performed concertos with the Louisville Orchestra, and Indianapolis, Shanghai, Pasadena, Long Beach, and Pacific Symphonies. Recital and concert series performances include the Ojai Festival, William Kapell Festival, Tanglewood Festival of Contemporary Music, Carnegie Hall's Making Music, Cal Performances, San Francisco Performances, and Stanford Lively Arts. In addition to her Grammy Awards, she won a 2018 Los Angeles Area Emmy Award for her film MONTAGE: Great Film Composers and the Piano.
Cheng will also give a presentation/demonstration about the 'Garlands' project on Thursday, October 11 at 8:00 pm in Barnes Hall.
v14i37