By

Museum of the Earth and Cayuga Nature Center

Arts and Entertainment

Print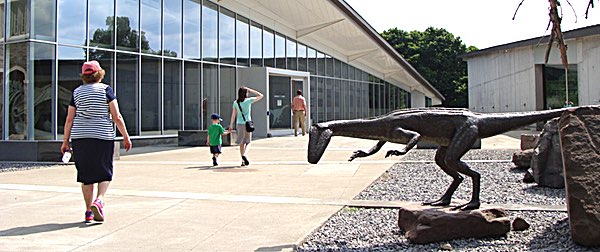 Museum of the Earth and Cayuga Nature Center will be providing a
week long series of virtual events
during holiday break this year in an effort to provide fun, alternative programming for families who are staying home for the holidays.
This week long programming will be from December 26–31. Each day, a variety of live and pre-recorded events will be available to anyone through our social media and website platforms. Visitors can register online for the live events each day. Events take place between the hours of 9 am and 8 pm.
Events range from daily winter recreation videos to animal themed bedtime stories. A week-long craft project is also included in the schedule of events. Attendees will be encouraged to recreate a craft that resembles the Barbra Page mural at the Museum of the Earth.
While our programs are online this week, the Museum of the Earth will be open extra days to accommodate visitors who are on break from school. Our updated hours are from December 26-30.
The Holiday Break Online Programming is open to all ages.
v16i48