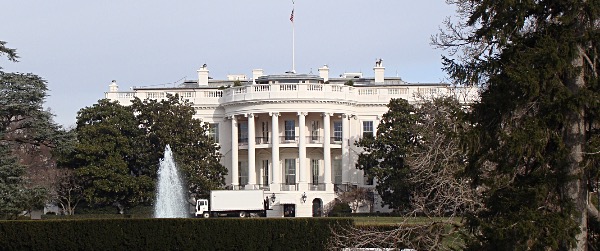 New York paid $26.6 billion more in taxes to the federal government in federal fiscal year (FFY) 2018 than it got back in federal spending, ranking it last among the states, according to a report released today by State Comptroller Thomas P. DiNapoli.
"For every dollar New York generates in tax receipts it receives 90 cents back in federal spending, compared to the national average of $1.21," DiNapoli said. "We're already getting less from Washington than what we give, which makes the upcoming 2020 Census so critical. New York must do all it can to ensure a complete and accurate count of its residents to maximize our population count, which impacts our federal aid and representation in Congress."
| | | |
| --- | --- | --- |
| | | |
| | New York State State Ranks 50th in Total Balance of Payments; Received Only 90 Cents on Every Dollar Paid to Washington | |
| | | |
New York was one of just seven states that paid more tax dollars than it received back in spending, with a per capita deficit of $1,363. Per capita balance of payments is the difference between taxes paid to Washington and federal spending received. Only the neighboring states of New Jersey (-$2,792) and Massachusetts (-$1,419) fared worse.
Seven of the ten states with the largest positive balances of payments were in the southern or southwestern parts of the country. New Mexico had the top balance with a per capita surplus of $10,671, followed by Mississippi ($8,939), Alaska ($8,727), West Virginia ($8,536) and Virginia ($8,189).
The gap has consistently remained negative from $19.9 billion in 2013 to $40.9 billion in 2016 and $24.1 billion in 2017. New York's FFY 2018 balance of payments deficit of $26.6 billion resulted from an increase of $4 billion in taxes paid by New Yorkers and a $1.5 billion increase in federal spending in the state, compared to FFY 2017.
Overall, New York generated 8 percent of the $3.2 trillion in federal tax receipts in FFY 2018, nearly $254 billion, while receiving 6 percent or $227 billion of total federal spending examined for the analysis. On a per capita basis, federal tax revenues from New York were more than a third higher than the national average, partly because of higher incomes in the state.
DiNapoli's report also notes:
New York received $138.1 billion in direct payments including those to individuals who receive Social Security, Medicare, benefits for veterans and retired federal employees, and food assistance, which was close to the average among states on a per capita basis. Major programs for which the state received higher-than-average per capita expenditures include Medicare, food assistance and Supplemental Security Income
New York was second in the country in grants to state and local governments, receiving $69.8 billion. Medicaid makes up more than half of all federal spending for such grants and the state's per capita Medicaid funding from Washington ranked first among all states.
In two other major categories – procurement and federal employee compensation – federal spending in New York was less than half of the national average on a per capita basis. The state's combined total, $19.3 billion, was 2.5 percent of the nationwide total.
v16i3