Created: Friday, June 24, 2005
Last Updated: Friday, August 05, 2005
| Thursday, June 23, 2005 |
By Dan Veaner

On June 21 the "Yellow" Lansing Recreation Department Girl's Softball team not only attended the Auburn Doubledays home game, but got to sit in the dugout and go onto the field with the Minor League team. Auburn was challenged by the Batavia Muckdogs in the Tuesday night game at Falcon Park.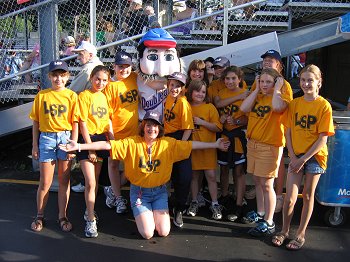 Lansing Coach Rick Prybyl and assistant coaches Tom Houser and Keith Armstrong brought their team to Falcon Park where they actively participated with the Doubledays.
The thirteen girls went onto the field with the Doubledays to sing the National Anthem and got to sit in the dugout during the game.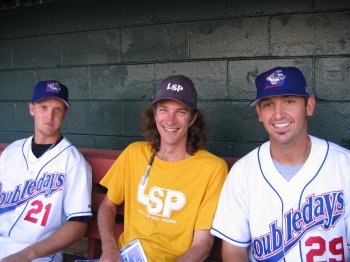 Tom Houser on the bench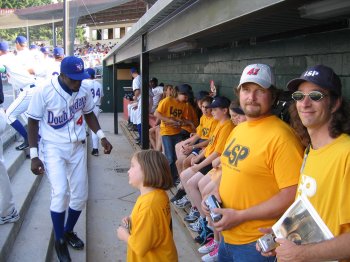 The Muckdogs beat the Doubledays 3-1, but the evening was a big win for the Lansing team.
----
v0i0