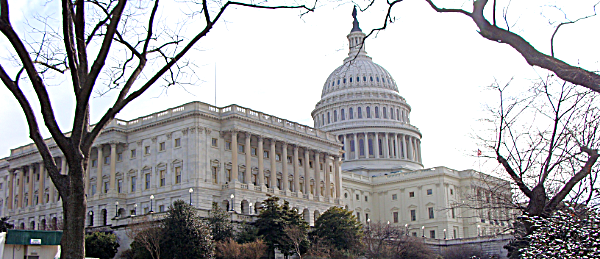 Washington, D.C.- In keeping with his continued efforts to bring awareness to the nationwide epidemic of sexual assault, Congressman Tom Reed is sponsoring a bipartisan Congressional Resolution recognizing April as Sexual Assault Awareness and Prevention Month with Congresswoman Jackie Speier.
"Sexual assault must end. This issue has personally impacted my family like so many other families. I care deeply about improving support systems for survivors," Reed stated.
"Sexual violence persists in our armed forces, on our college campuses, in our workplaces, and in every corner of America," Rep. Speier said. "I refuse to let these injustices be swept under the rug, which is why I am proud to support National Sexual Assault Awareness and Prevention Month, as well as many other initiatives to combat all forms of sexual violence. Survivors of sexual violence deserve the support of their Congressional leaders not just in speeches and pronunciations, but in our deeds and action." Studies show one in five women and one in 71 men have been raped, with children and young adults being most at risk of sexual assault. Further, less than half of survivors of sexual assault pursue prosecution by reporting their attack to law enforcement, making sexual assault the most underreported violent crime.
"Sexual assault impacts Americans in every community and congressional district. RAINN is thankful for this bipartisan resolution recognizing April as Sexual Assault Awareness and Prevention Month and we look forward to continuing to work with Congress to end sexual violence," stated Rebecca O'Connor, VP of Public Policy for RAINN. "Only by working together will we stop this tragedy. Having a network of support will reassure victims at their most vulnerable time. They need to know that if they decide to come forward, we will believe them, and will hold their attackers accountable for their crimes," Reed added.
v13i14