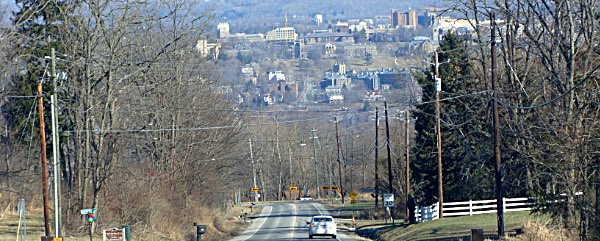 The Tompkins County Health Department (TCHD) is in ongoing communication with Cornell University officials following recent announcements on their plans to reopen campus, and continues to maintain capacity for contact tracing investigations and ensuring successful quarantine and isolation.
In response to an increase in public inquiries related to the announcements, Tompkins County Public Health Director Frank Kruppa stated, "The nature of COVID-19 crisis is evolving, and it's important that we're patient and responsive as plans made by our community partners evolve. We continue to communicate closely with our partners at Cornell and Cornell Health to provide feedback on their plans and share guidance on how to best stop the spread of the disease in Tompkins County. The New York State travel advisory was an unexpected policy shift, requiring all of us to adapt quickly and focus on how we can effectively quarantine individuals coming from impacted states."
TCHD currently has 35 trained contact tracers available and continues to have adequate capacity to meet tracing needs from new positive cases and plans are also in place to increase capacity as needed. Following contact tracing, TCHD continues to monitor all positive cases and close contacts through completion of quarantine and isolation. TCHD reminds all individuals arriving from states on the New York State Travel Advisory that they must complete a full 14-day quarantine. Travelers will receive confirmation from the New York State Department of Health to be released from quarantine.
Kruppa stated "The Health Department takes our responsibilities to manage contact tracing investigations and ensure quarantine and isolation seriously, these responsibilities have not changed, and we remain committed to doing this work. If we need to increase capacity, we will do so in partnership with Cornell and other community partners. We are actively encouraging all travelers to take careful action to keep themselves and others healthy and will enforce regulations accordingly."
In addition to contact tracing, quarantine, and isolation, testing is a key component in responding to COVID-19. Kruppa stated, "Cornell's commitment to their testing program and holding accountability to their behavioral compact are vital for keeping our community healthy. This next month is going to be critical and all Tompkins County residents, including students, need to be vigilant and follow public health guidance."
v16i33