The Cornell University Women's Ice Hockey Team started off their preseason with games against the Toronto Jr. Aeros and the National Women's Hockey League (NWHL) professional team Buffalo Beauts this past weekend. Cornell beat the Aeros 6-1 and the Beauts 5-2.

The ceremonial puck drop was performed by Lansing's own Regina Baker Robbins, Penney Mapes Cook, and Shelley Earle Sturges, all CUWIH alumnae. Reggie started the women's team as a club team in 1971, and one year later it became a varsity sport at Cornell. Reggie's sister Reenie Baker Sandsted started the women's team at Boston College. Here are selected images from the Cornell vs Buffalo Beauts game.
---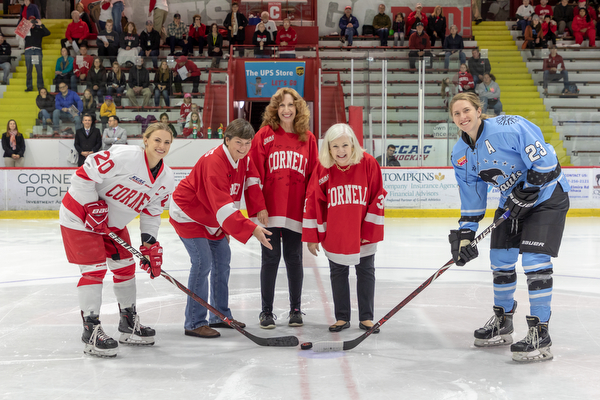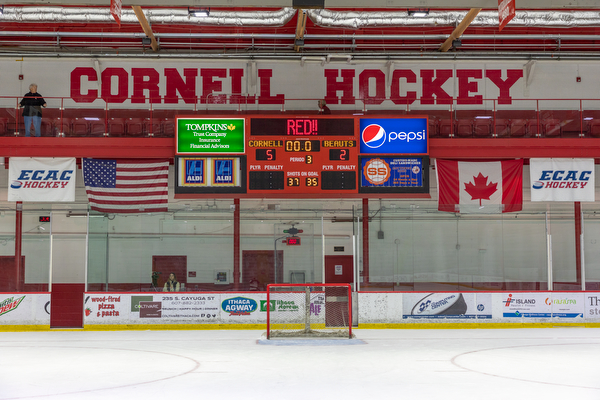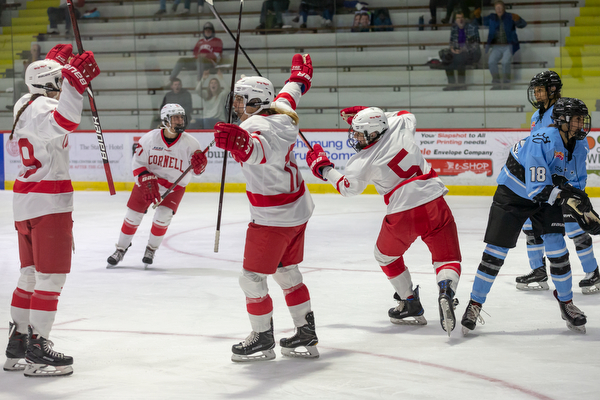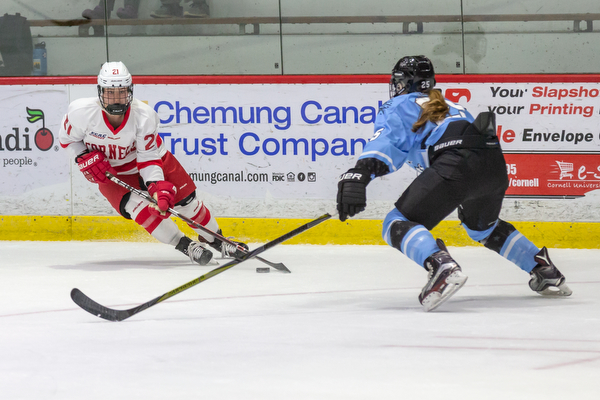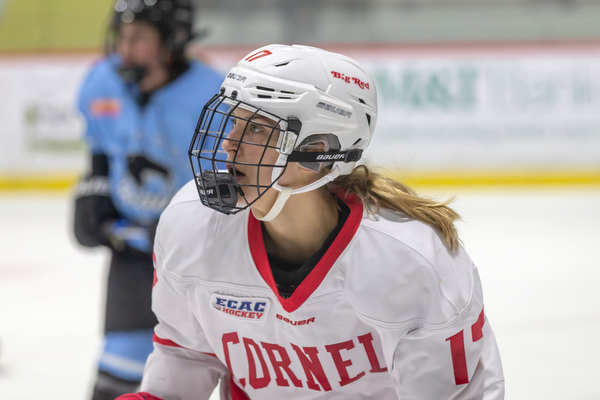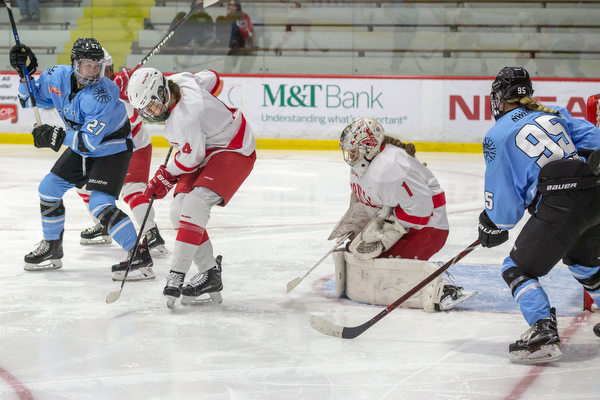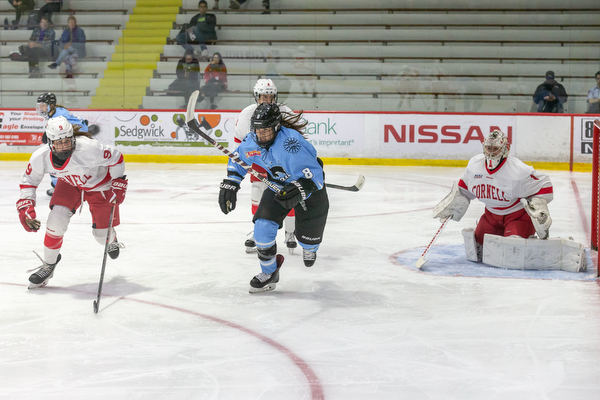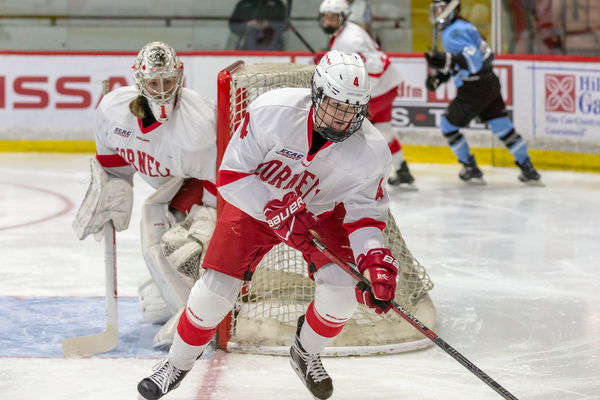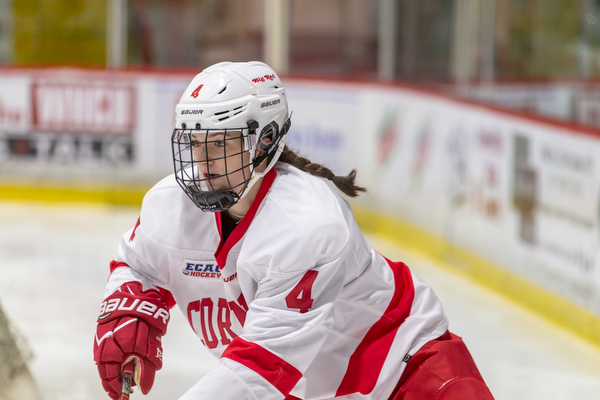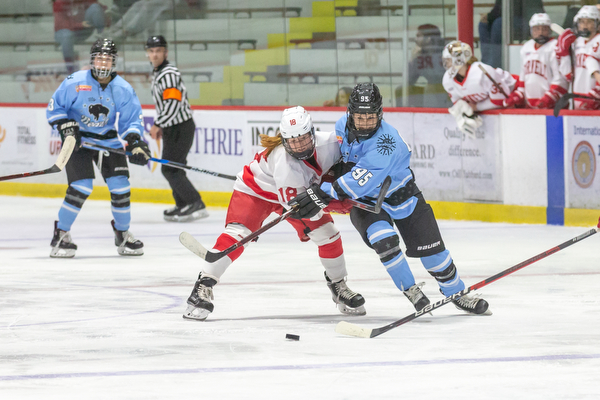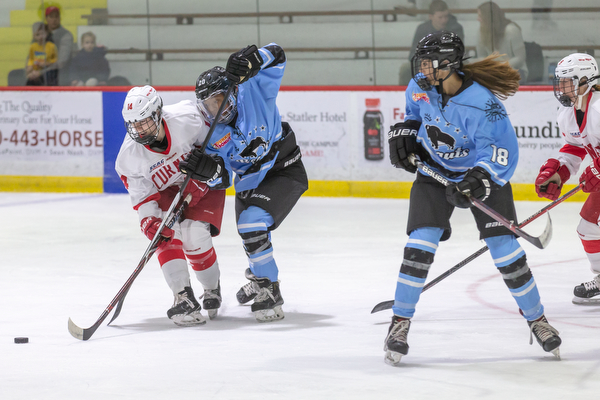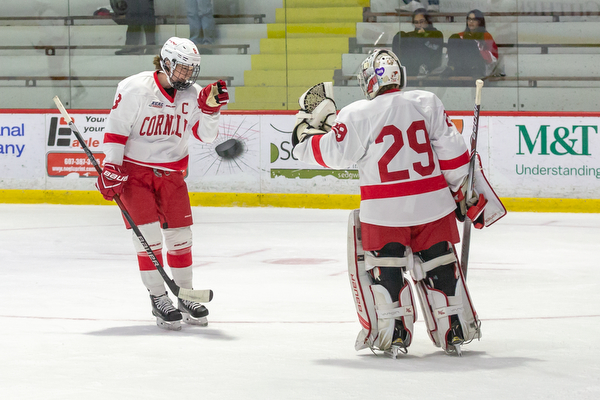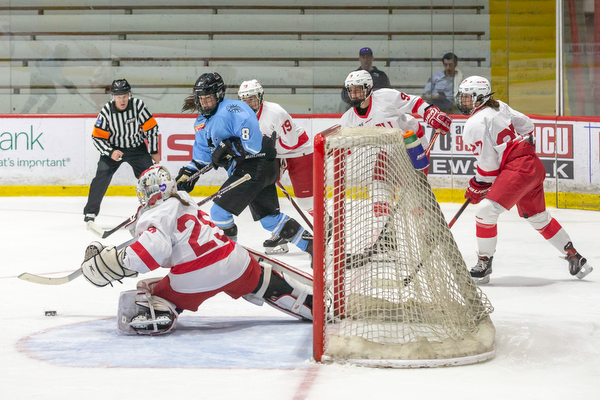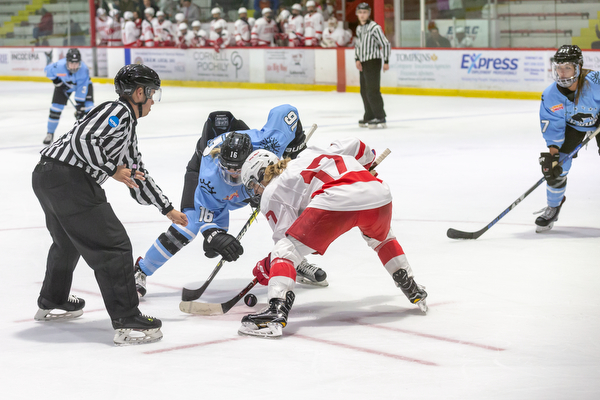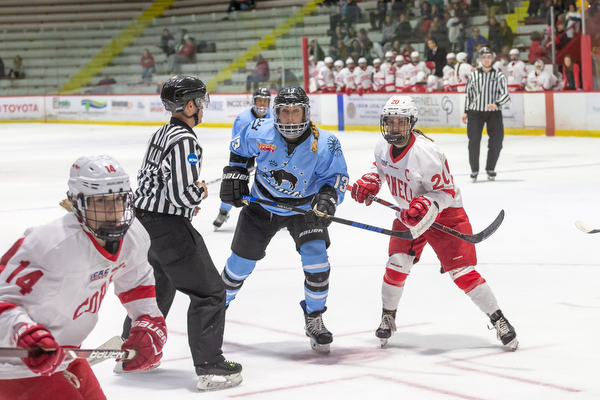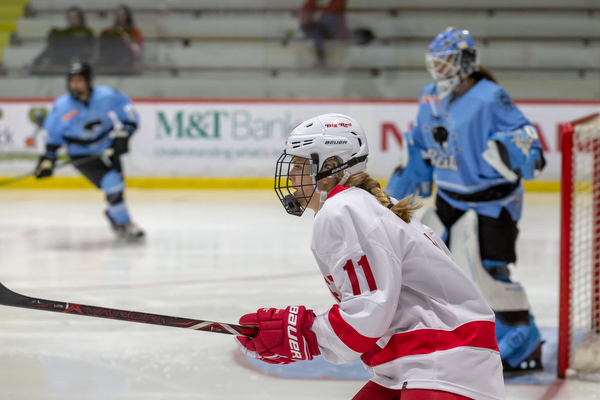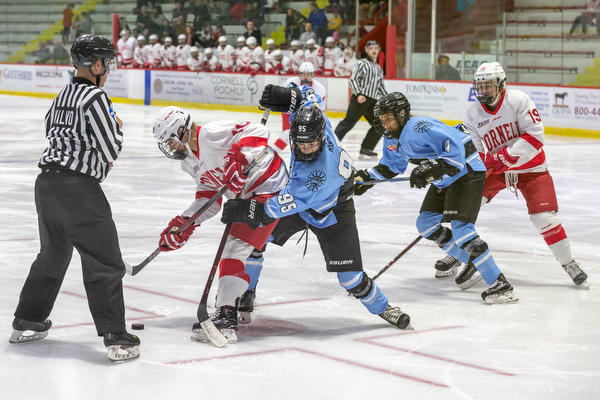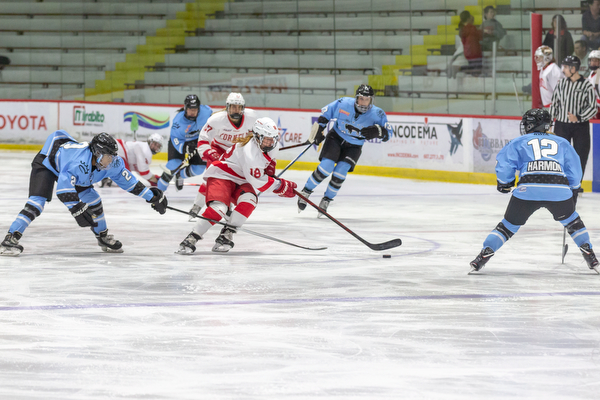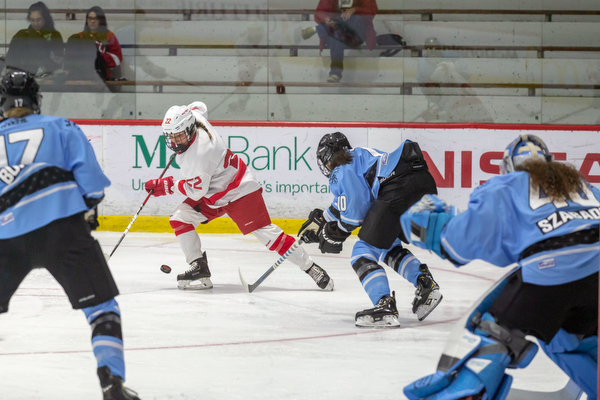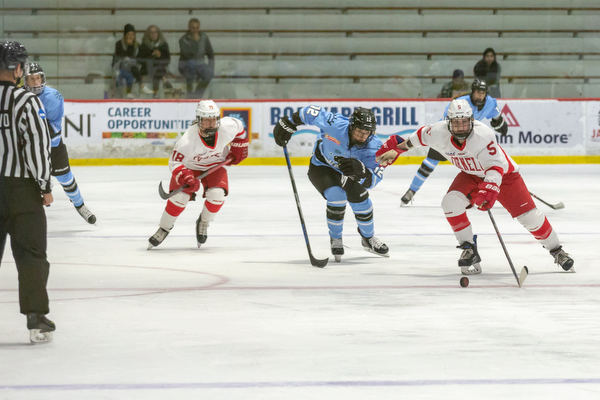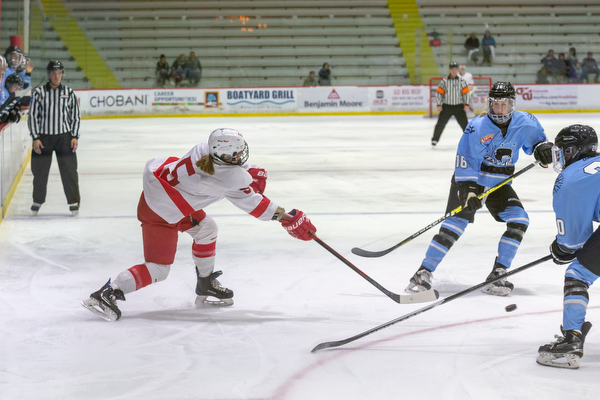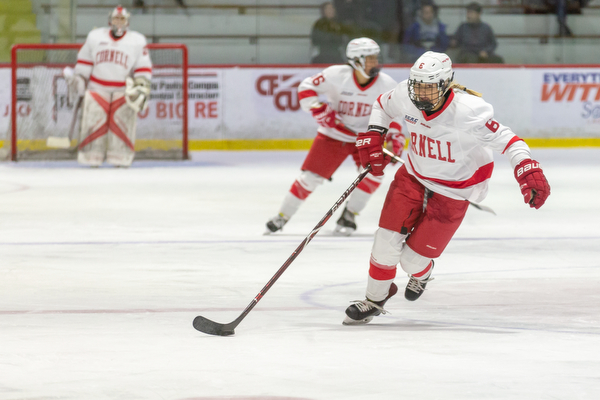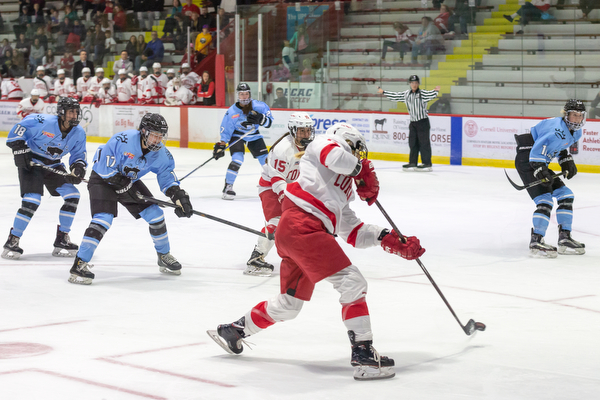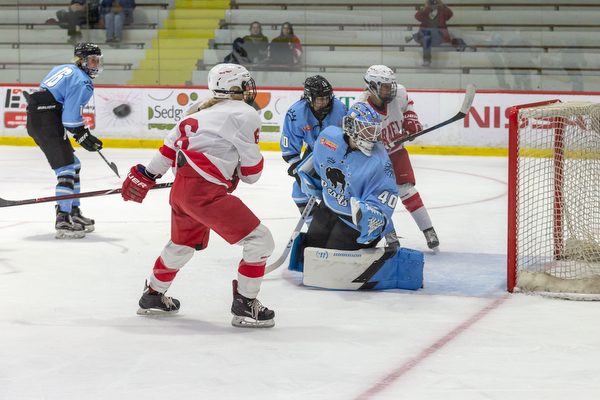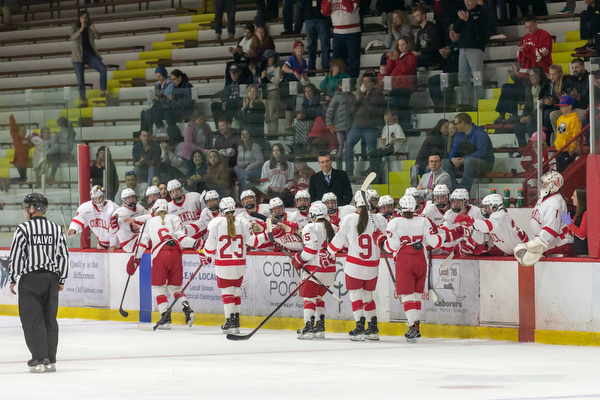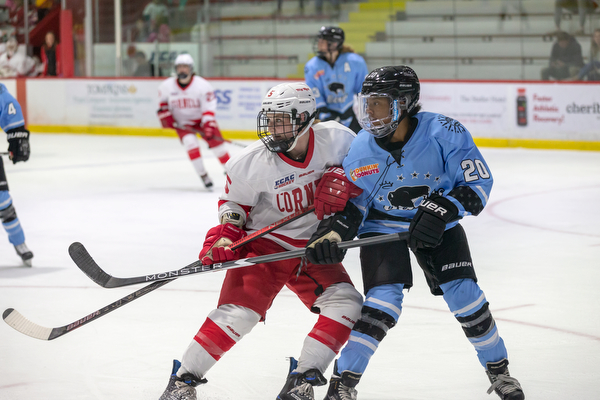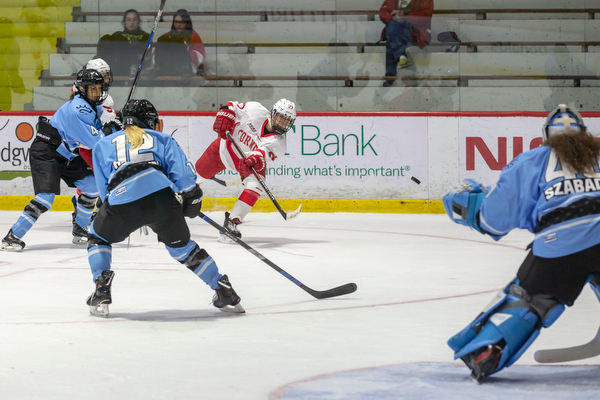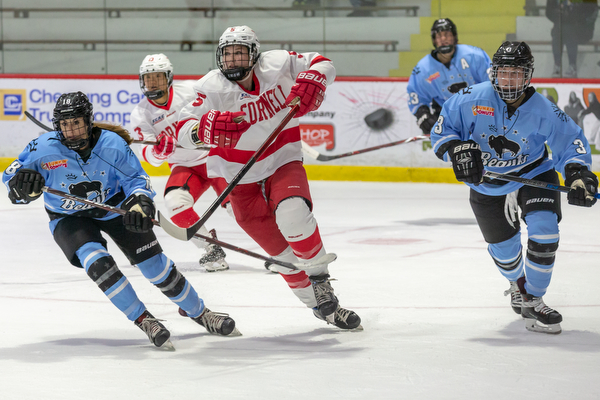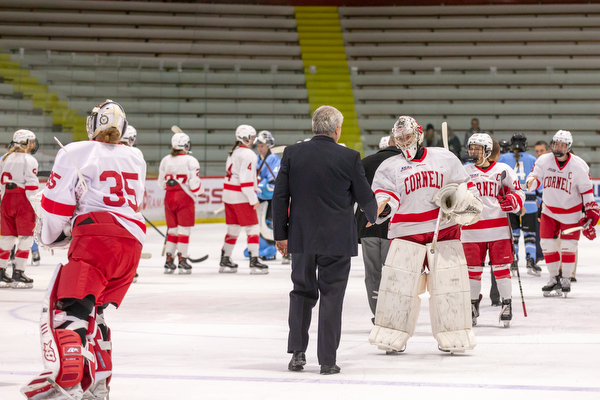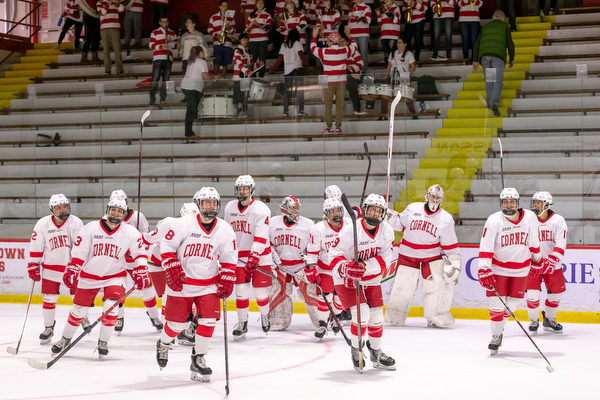 ---
Diane Duthie is a professional photographer and owner of Diane Duthie Designs, LLC. Her passion is photography with the focus on beauty. She loves to highlight all sorts of projects with connections to the Lansing area, such as family celebrations, community activities, sports, nature, and architecture.
Click here
to suggest a future Lansing Gallery. Her website is
www.DianeDuthieDesigns.com
or
photos.dianeduthiedesigns.com
, and she can be reached at
This email address is being protected from spambots. You need JavaScript enabled to view it.
.
v14i40