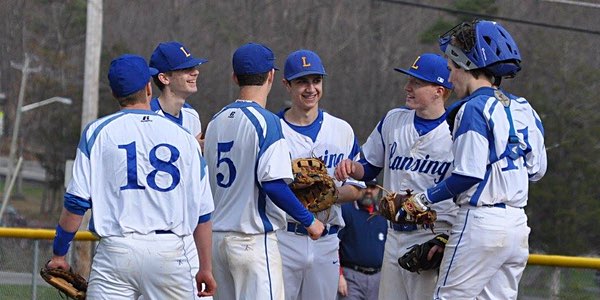 The Lansing Varsity Baseball team defeated Whitney Point 9-3 on Monday after taking the lead late in the game. Lansing Baseball was down 2-1 in the top of the fifth inning when Lansing Miller singled, driving in two runs. The baseball squad secured the victory thanks to a five runs fifth inning.
Whitney Point took an early lead in the first inning when a fielding error and a Whitney Point double brought in one with two outs in the first inning.
In the top of the third inning, Lansing Bobcats Varsity tied things up at one. Eric Eastman's sac fly scored the tying run for Lansing.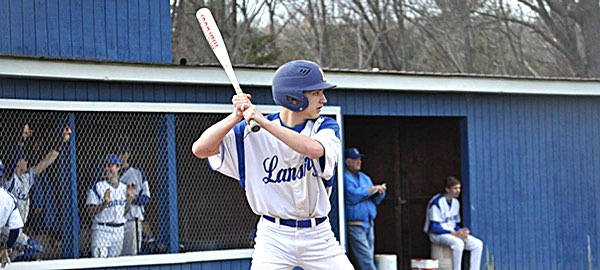 Lansing opened up the lead in the top of the fifth inning. The big inning was driven by a single by Chris Weil, an RBI single by Lansing Miller, a walk by Jack Babuka, and an RBI by David Waldman. Whitney Point struggled both at the mound and with fielding, allowing Lansing to put five runs on the boards. Lansing followed with 3 more runs in the 6th inning for insurance.
Garret Bell pitched 6 innings and recorded 8 strikeouts for Lansing.
Garrett Bell, Lansing Miller, Griffin Nelson, and Caleb Wilder each collected one hit to lead Lansing Bobcats Varsity.
4/12 Home Game versus Dryden
Lansing baseball defeated Dryden 4-2 in a back-and-forth affair on Wednesday. The game was tied at two with Lansing batting in the bottom of the fifth when Jack Babuka singled, driving in the game winning run.
Lansing initially captured the lead in the first inning. Lansing Miller scored the first run off a single by Griffin Nelson.
Lansing lost the lead in the top of the fifth with a combination of aggressive base running by Dryden, timely two out hits and a couple of defensive lapses by the Bobcats defense.
Lansing looked as if they were going to strand Lansing Miller at second when Griffin Nelson hit a shot to deep left, bringing in Miller tying the game. Garrett Bell was hit by a pitch to put runners at 1st and 2nd and bringing Jack Babuka to the plate. Babuka was able to rope a line drive in the right-center gap off a 2-1 count, scoring the game winning run by bringing in Griffin Nelson. Tanner Winslow added a 4th insurance run with a line drive double that scored Garret Bell.
Eric Eastman lead a strong pitching effort with 4.2 innings pitched, with 6 Ks and 14 first pitch strikes.
Lansing improved its record to 4-1 for the season.
Tanner Winslow, Jack Babuka, and Griffin Nelson each drove in one run to lead Lansing Bobcats Varsity.
v13i15