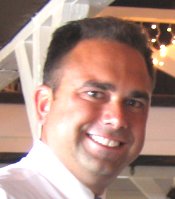 (Ithaca, NY) Warren Real Estate of Ithaca announced Wednesday that it will expand and open an office in downtown Ithaca, adjacent to the Ithaca Commons in the commercial heart of Tompkins County. Warren will occupy 3,500 square feet in the Treblock Building, which is located at the corner of Aurora and East State Streets. The official address is 301 East State Street. The site is the former home of Merrill Lynch, which recently moved into the new office space in the Cayuga Green Project in downtown Ithaca.
"As a locally-owned company, this expansion reaffirms our commitment to the community we live and work in, " says Bryan Warren, President of Warren Real Estate. "This will be a fully-staffed, fully-operational Warren Real Estate office, offering all of the services and capabilities of our two other offices. Its strategic location will be a benefit to homebuyers and sellers in the downtown Ithaca area, as well as the Cornell University and Ithaca College communities. We recognized a while back that many of these buyers and sellers wanted to do business with a realtor that was conveniently located for them and we're pleased to be able to serve them in this way."
The company is planning a soft opening for the downtown Ithaca office in December, with full operations scheduled to begin in January. A formal grand opening will take place in the spring. The downtown location will employ 12 agents over the course of the first year and 2 more office/administrative employees who are expected to begin work immediately.
The new office is the third one to be opened by Warren Real Estate. It's also the 3rd new facility the company will occupy in a little over a year. Warren Real Estate is headquartered in a new, two-story building on Hanshaw Road in Cayuga Heights, that it occupied in September 2006. The company also opened an office in Cortland earlier this year.
Warren says, "Aside from the strategic location, our downtown office offers other
benefits to homebuyers and sellers who live in nearby neighborhoods and to the downtown area in general. It's convenient and close enough for customers to walk to... something we know is very important to many people who live in the downtown area. Plus, it has on-site parking, which is a convenience factor for people with busy schedules. They get out of their cars and the office is right there! It also means more people working in downtown Ithaca and spending some of their money there, which is good for the local economy."
Warren Real Estate was established in 1953 by Anne Warren and has been family-owned and operated since it's founding. It has seen steady growth over the years with annual sales of $75 million dollars in 2003, $126 million in 2006 and projected sales of $175 million dollars in 2007. The Tompkins County Chamber of Commerce also named Warren Real Estate of Ithaca the 2007 David R. Strong Memorial Small Business of the Year.
Warren says, "We've always been actively involved in supporting community and charitable events, but we also recognize the importance of serving the needs of our clients. Our new downtown office will help us fulfill that mission."
----
v3i43