By

Dan Veaner

News

Print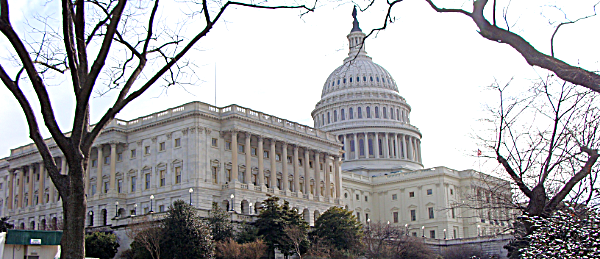 New York is 35th out of 51 states (and the District of Columbia) most effected by the Government shutdown. According to a new Wallethub report, the state receives few federal benefits in terms of it's share of federal jobs (44th out of 51) and federal contract dollars per capita (47th out of 51). New York ranked 33rd in access to national parks, and right in the middle -- 25th -- on impact to real estate (as a percentage of the GSP). New Yorkers most impacted are those who receive food stamps (13th out of 51). But if you were worrying about your Social Security payment, it has already arrived.
Congressman Tom Reed (23rd District) has decried the government shutdown, while landing on the side of President Donald Trump. On December 20th he voted to extend funding the federal government, including $5.78 billion for Trump's border wall. But he has voted against funding various federal agencies and departments three times this year, including one bill that would have funded Homeland Security without money for the wall.
"This isn't about politics. This about doing the right thing and securing our southern border so mothers can sleep in peace without fear of dangerous MS-13 gang members pouring into our country," Tom said. "We need a functioning immigration system which allows properly vetted people to come here and work to provide for their families. I hope this is something I can work with my Democrat colleagues on this next Congress. "I am proud to vote to keep our government open for the American people," Reed said.
Reed Co-chairs the Problem Solvers Caucus, and frequently speaks of crossing the aisle to find areas of agreement. But
FiveThirtyEight
, a Web site that tracks how often members of Congress and the Senate vote with the President, reports that Reed has voted 98.8% of the time in line with Trump positions. So far this year they give him a 100% score.
That may not include his vote early this month in favor of the Democratic House Rules package.
"This vote isn't about partisan politics. It is about doing what is right for the American people," Tom said. "The reforms the Problem Solvers Caucus were able to get included in this rules package go a long way to empower the people we represent, enable rank-and-file Members to govern and make it easier for bipartisan bills to pass. We are proud to walk the talk of reaching across the aisle to best serve the people who sent us here," Reed said.
Among the proposals in the Democratic package are:
Reform the Motion to Vacate the Chair - In order to prevent the Speaker from being held hostage by a single Member, this package reforms the motion to vacate the chair to a more thoughtful process.
Create a Consensus Calendar - Creates a new procedure to expedite consideration of measure with broad support. Once a bill receives 290 cosponsors, a clock begins for consideration of the bill.
Strengthen the Three-Day Rule for Committee Markups - Require committees to provide three business days' notice for committee markups.
Modernize the Discharge Petition - Allow discharge petitions to be considered under a three-day notice process similar to privileged resolutions in order to facilitate their use and effectiveness, while still requiring 218 signatures.
Return to Regular Order - Require bills that go through the Rules Committee to have a hearing and a markup before they go to the floor.
So far this year Reed has voted against government offices including the Internal Revenue Service and the treasury Department, among others; funding most federal agencies impacted by the shutdown; and providing short-term funding for the Homeland Security Department (but no money for a border wall). Trump traveled to the southern border yesterday to pitch the wall.
"To have a representative who is in lockstep with the president isn't just contrary to needs of our district, it is also wasteful, ineffective politics," Democrat Tracy Mitrano, who was defeated by Reed in November and has already announced she will challenge him again in two years, said Tuesday. "It inevitably divides people, and it doesn't help the people being hurt."
As you might expect, Washington, DC is most impacted by the government shutdown. DC is followed by New Mexico, Maryland, Hawaii, and Alaska as the top five most impacted. The least impacted states are Minnesota, New Hampshire, Nebraska, Iowa, and Indiana. The report says that blue states (with an average ranking of 26.83) are more impacted by the shutdown than red (24.81).
The partial government shutdown is in its 21st day. The longest recorded shutdown was during the Clinton years when Speaker of the House Newt Gingritch and president Bill Clinton squared off over taxes.
v15i1