Obituaries | Thursday, January 10, 2019 | By Lansing Funeral Home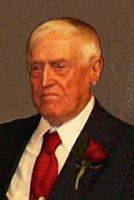 Francis Hugh Teeter, 92, passed away on January 8, 2019 at the VA Medical Center in Bath, NY. Born in Ithaca, he was the son of the late Raymond and Katherine (Carey) Teeter. At 17, he joined the US Navy during WWII, serving from 1943-1947, remaining a proud veteran to the end.
Leaving the military, he worked briefly at the National Cash Register Company. Next at Cayuga Lumber Company, he was promoted from laborer to yard foreman to salesman, ultimately leaving to join Cerrache TV, which installed the first TV cable in Ithaca. Before his retirement, he won the contest to rename the company American Community Cablevision.