Obituaries | Friday, August 19, 2016 | By Lansing Funeral Home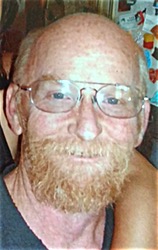 Reg "Porkie" Andrews, 58, passed away at home on Wednesday, August 17, 2016, two weeks after being diagnosed with lung cancer.
Porkie graduated from Lansing Central School in 1976. His joy in life was fishing, hunting and hanging with his buddies.
Reg is survived by his parents Paul and Clara Andrews, siblings Stephanie, Jeff, Tom, Bryan and Paula, and their families. He is also survived by his long-time companion Susan Bard and her children Jeremy, Adam and granddaughter Anna. Porkie has left his infectious smile, laugh and his love for the outdoors with many; he will be deeply missed.