Obituaries | Thursday, July 05, 2012 | By Lansing Funeral Home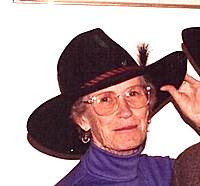 Joan Dickey Hardie, 84, passed away Monday, July 2, 2012.
A New Yorker all her life, she was the second child of Ernest & Viola Dickey. Joan was raised on Long Island and was a graduate of The Cathedral School of Saint Mary's. She studied nursing at Cornell University, where she became a member of Delta Delta Delta Sorority.
Married to David Hardie of Rockville Centre in August of 1948, Joan was devoted to Dave and their three children. The success of Hardie Farms would not have been possible without her work, support and dedication to the project she and Dave shared for 60 years.