Obituaries | Thursday, May 03, 2018 | By -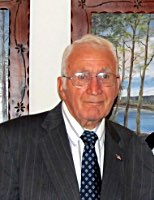 Wendell J. (Windy) Thompson, 85, of Lansing, went home to the Lord on February 13, 2018, while surrounded by his loving family.
Born in Odessa, NY to the late Stewart and Ruth (McKay) Thompson, Wendell spent most of his life in the Lansing, NY area.
As a young married man he started his work life at Rudy Krantz' Garage, and then worked at Rock Salt (Cargill). He worked for 35 years at the Lansing Schools, starting as a bus driver, and retiring as the Transportation Manager.