Obituaries | Monday, February 14, 2011 | By Lansing Funeral Home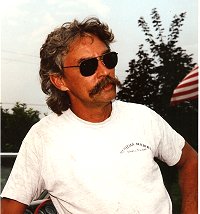 William Arthur Schempp of Emmons Rd., Lansing, NY, passed away February 11, 2011, at the age of 62.
Born June 11, 1948, in Ithaca, Will was the son of George Christian Schempp and the late Mary Elizabeth Finch Schempp.
Will took great pride in having achieved the rank of Eagle Scout at the tender age of 14. An avid drummer and guitar player he was a member of numerous bands in his early years. Will enjoyed his work as a master carpenter for over 20 years with Perfect Painters/Heritage Builders, and jokingly said "work was a way to fund a good time". A former member of the Wine Country Antique Boat Club, Will earned numerous trophies over the years for his beautiful restoration of antique boats.